Atlantis Rising -A starlight Soul Journey to Ibiza
14th May-23rd May 2018-6 spots left
T
his is a journey like no other, one of deep reconnection where you will be held in the swirling energy and magical synchronicity of this light adventure. All who are called will be taken to new depths of
self
, they will transcend what is not of service to them and discover more about their soul purpose. This is a raw, wild, multidimensional, life-changing journey of communing and flowing with the Earth, Spirit and your own Soul. 

"Not a holiday but a journey that transformed my life. One of those journeys that made me drop the barriers within myself and in the end made me 

to

gain more

than I

could expect. One of those journeys that made me cry in gratitude what words couldn't express heading on the way back home
,I
opened my heart to the magic, to the island, to the people……"

(
Erica ,
Starlight's Awakening to Freedom Ibiza Journey)


You will replenish your light body and reconnect with your soul through channeled and shamanic ceremony, light work, earthwork and shadow healing. It is a light adventure that will awaken more empowerment
,
flow
, and fulfillment in your life. In service to the ascension of
Gaia
we become more intuitive, expanded and soul-full. Our personal healing journey is intertwined with the collective healing that takes place through us creating breakthrough and miracles every step of the way.

"I'm reminded oh yes we really did go there and do that, and I'm flooded with this amazing feeling, like WOW anything and everything is like totally possible much love and light to you all, my beautiful Ibizan family x"

(Leah Ibiza Reconnecting the Light Journey) 

More about this year's Journey 


Starlight is honored to be holding space for this sacred light-earth warrior journey to the magnificent Island of Ibiza. Held by this magical island, guided by the poetry of her nature and over-lighted by the fierce love of Ibiza's guardian goddess Tanit this year's ceremonial light adventure is to the Dawn-time of Atlantis.
We will be working with the land, holding ceremonies outside in the breathtaking landscape of Ibiza, sitting within the energies of the light grids and portals that it holds. Communing in these energetic temples we will transform our lives with the Elements of creation. 

"This is a journey of becoming sovereign with your paths. 

A journey rising up into the high priest, priestess and Presti hoods of your aquarian destinies. We will be opening journeying through Anhara portals of time, visiting the Dawn pyramids of Atlantis and receiving healings, initiations, blueprint activation and teachings from these pyramids of creations, for ourselves and the crystal grid of Gaia. 
The healing process is a tantric dance of the elements of the self, as the many guides, star systems and energies supporting this journey whirlpool you into the healing that is required at this time. You will dimensional journey through portals to the Element pyramid temples Atlantis, where 
sacred 
soulkras
(soul chakras) of each of these elements are held, activated by the
soulkras
the six chakras of your body will be taken into a quantum healing process of purification so that you can open up your crown to your divinity. Through this deep shadow cleanse a new dawn rises and will shine through you into the collective consciousness of the earth.
By returning to the dawn, the time when the elements of fire, earth, water, air, love and light themselves became sovereign, you rebirth yourself into a new story, a new beginning, one that is worthy. This is a returning to the ancient temples so the Elements can release and alchemize your old separation consciousness, it will purge the foundations of Piscean consciousness so that you can rise up and become one with you whole-self. 
This is a journey of listening to the cries and longings of your feminine and masculine sides, inviting them to remarry and create a kundalini opening into who you. It is a trans-send-dance into Rebirth journey. 
Where you will realign by welcoming in the peaceful connection consciousness of the Presti part of you.
It is stepping into the footprints of your Atlantis selves and walking the spiral of ascension through your old lifetimes so that you can shed the pains of the unworthiness and uncertainty that you have carried since the fall. Releasing the war-wounds and taking flight into your own divine ascension. It is a journey of remarrying yourself to your soul, rewriting your story, reawakening your inner vision. You will feel the magnetism of the sun and the moon temples of Atlantis pulling this healing in around you. This journey is dreamlike - held in the hearts of the Elements you will be dreaming with them, dreaming the new earth into form. Your energy body will dance in this dream, with fire, with earth, with air, with water with love, with light, activating your ancient linages so you can find forgotten the pieces of yourself as you awaken the 6 point star upon the white isle. "


This Journey will be in Flow but will include: 

Opening Offering Ceremony at Goddess Tanit's Cave
Initiation into Atlantis and Crystal grid at Sunset 
Lemurian Dragon
Dreaming
on
Moon Beach 
A Goddess Cacao Ceremony Under the stars 
Atlantis Pilgrimage and Purification Day 
Six portal ceremonies - one for each of the 6 pyramid Element temples (see above)
Starbeing and Blueprint activations
A Tamiscal (sweat-lodge) ceremony held by Ibiza's Amazing female Shaman
Elements Alchemy healing
A Half day boat trip for Sacred sea healing going around the periphery of this sacred and beautiful isle and seeing it from a totally different perspective- a real treat and secret swims (we have seen dolphins the last two years…)Re-storying the Sea Ceremony - with the turtle spirits, star dolphins and Merbeings ( I have had many messages that the sea is in crisis and that this healing is deeply important for her at this time) 
Channeled Goddess Guidance 
Dimond light code Activations at Es Vedra 
Presti Sound Ceremony 
Sunset Drumming and Dancing atBenirres

Path Prayer Frankincense Tea ceremony 


In-between ceremonies there will be plenty of time to swim, dance, talk, play and fall in love with Ibiza (it is impossible not to.) These journeys are all-encompassing, every moment is filled with growth and healing- they change, empower and awaken you. They are also so much fun!

"Monumentous journey into the light... I loved meeting the different individuals and I loved doing the light work and ceremonies with them. Loved going to New and exciting places and liked how the days were broken up with some time to ourselves but not too much so you constantly felt inflow. Just thought it was wonderful and can't thank you enough from the bottom of my heart. "

N. Ibiza -reconnecting the light


The focus of this journey is light-work, Ibiza holds many portals that a being activated at this time. It is itself an earthstar portal that brings healing energy from the center if Gaia to all of Europe's and each mini portal is connected to sacred sites around the world. It is also, at this time, the place to access the crystal gird a huge manifestation crystalline grid… the healing work we do on this grid is always one of the most powerful and inter-dimension, heart swelling, honor filled experiences. Everyone on this journey will discover more about their light gifts and energy bodies, as they received and reconnect new light codes in their energy field through this work.

Disclaimer: These journeys are not re-treats, they require a level of physical fitness as we do gentle hikes and lots of walking (portals are not always the easiest to get to) , we will also have the possible option of going out for a day on the water on a boat to do a sea ceremony (last year we ended up calling out the dolphins which were amazing ), participants must be independent, willing and motivated and in return we can promise you that you will be held, supported and loved on one of the most life changing journeys you will ever do.

Feedback from past Starlight Soul Journeys:

"The Avebury goddess journey was a totally transformative few days. Katy and Kath nurture and support, giving individual attention whilst making sure the needs of the group are met. Katy's channeling is unlike anything I've experienced, 100% authentic and always spot on. This is less of a retreat and more of a soul journey which will challenge you and always give you what you need. Sometimes that is hard, but you are supported every step of the way in the magic of Starlight.

If you are looking to reclaim your power as a woman and tap into your divine goddess this is the trip for you. Avebury is magical and soulful, and I felt like I traveled so deep into my soul, was reborn and cleared so much that needed to be cleared."

Mel Avebury 2016


"I
was
soooo
excited about the retreat when I saw the activities involved.

It far exceeded my expectations & was so wonderful in so many ways.

It was nurturing, healing, inspiring & fun.

I will never, ever forget what a big part of my healing journey it was.

And it's the beginning of something new and exciting for me to explore.

Katy and Kath are very special women in very different ways & I hope to stay in touch with all the ladies that went.

I wanted the journey to consolidate my healing & to get 
my 
magick
back.

It did that and so, so much more.

Go with an open mind and an open heart & the treasures you will get from it will be never-ending. The setting alone will take your breath away."

Sam, Glastonbury.

"Everything you never expect: all the best things are just outside your comfort zone"

Keith, Ibiza 2016
Title 1

Description

Title 2

Description

Title 3

Description

Title 4

Description

Title 5

Description

Title 6

Description

Title 7

Description

Title 8

Description
Not included in the price are your flights, lunches and dinners- we have regular stops at supermarkets on these journeys and this year are delighted to say we are only 1km from a very good Mexican restaurant that serves a good range of vegetarian foods for a reasonable price.
Almost all of our ceremonies our outside in stunning locations around this amazing island- some are a slight climb and our trip to Atlantis is quite an extreme climb both and down and up so please be aware a general level of fitness is definitely required for this journey.

We Only take a total of 13 people to keep things intimate and personal- there are currently 6 spots left
Early Bird Prices are as follows:

(All prices are Early Bird prices and they will rise by 20% on  01st April 2018)

​
Shared double bed £1222pp (1 spot left)-Dep £444

Buy Now
Single bed in shared room £1444 (5 spots available)-Dep £555
​​
Buy Now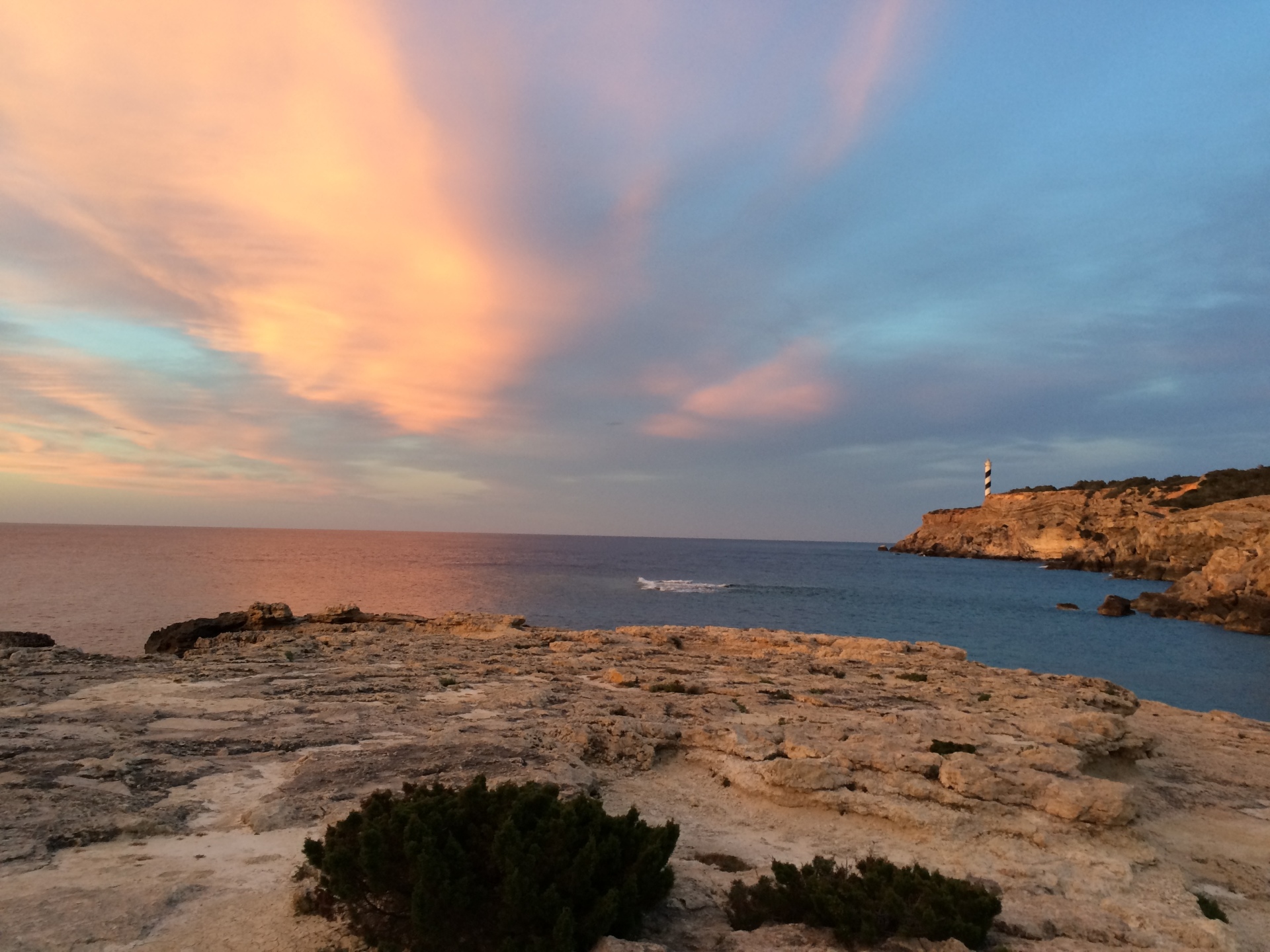 These journeys are life changing- you will be held in ceremony by three amazing experienced space holders, Katy an experienced and wonderful Channel leading all ceremonies and Kath and Erica assisting, there will be some free time throughout the journey for integration, swimming in the amazing clear sea and chilling out at the Villa, we will do Cacao under the stars and dance at the Drumming beach of Benirras.

Included in the prices above are 9 nights accommodation in our wonderful Villa near Sant Josep with a private pool. Breakfast every morning. All transport on and around the island including airport pick up and drop off's (if you arrive during allocated time slots). All ceremony, circle and workshops including Cacao and Frankincense. A trip out on a boat around the stunning island and a traditional sweat lodge with a female local Shaman.